Evening Events and Speakers
Ken Read
On Tuesday, June 11th, the final evening of the 2013 Neill Clinic, the sailors will head down to our Monroe St location and enjoy dinner and a presentation by world-renowned sailor Ken Read.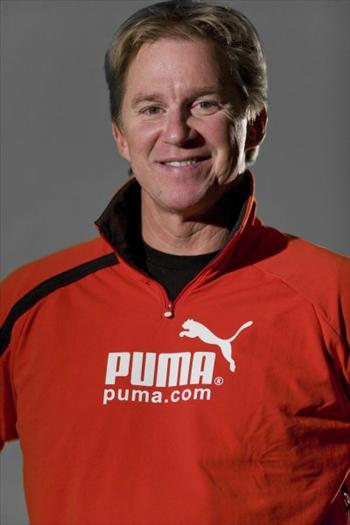 Ken Read (b. June 24, 1961, USA) is an American yachtsman who is considered one of the world's most accomplished and celebrated sailors. He was named "United States Rolex Yachtsman of the Year" twice (1985, 1995) and has over 40 World, North American, and National Championships to his credit in a variety of classes including the J/24 andEtchells 22. While sailing at Boston University (Boston, MA. USA), Read was a three-time Collegiate All American (1981, 82, 83) and is a member of the BU Hall of Fame. Read also won the "Everett B. Morris Trophy", awarded to the ICSA's College Sailor of the Year in 1982. Read was helmsman onboard two (2000, 2003) of Dennis Conner's Stars & Stripes America's Cup campaigns. He also served as strategist and coach with America's Cup entry Young America in 1999.
Read first began racking up offshore miles when he joined the Ericsson Racing Team for the last four legs of the 2005-2006 Volvo Ocean Race.
Read was skipper of Puma Ocean Racing Team's il Mostro in the 2008-2009 edition of the Volvo Ocean Race—his first complete circumnavigation. Read took a sabbatical from his job as Vice President of sailmaking company, North Sails, to skipper PUMA Ocean Racing's entry in the race.
On October 29, 2011 Ken returned as skipper for a second time to lead PUMA Ocean Racing powered by BERG's entry Mar Mostro in the 2011-2012 Edition of the Volvo Ocean Race.
In July, 2012 Mar Mostro finished it's circumnavigation in Galway, Ireland in 3rd place, securing a 3rd place overall victory in the 2011-2012 Edition of the Volvo Ocean Race. Alongside a 3rd place podium finish, Read lead PUMA Ocean Racing powered by BERG to a 1st place overall victory in the In-Port Series. Read has stated this will be his last entry in the Volvo Ocean Race.
The Chicago Match Race Center
Located at the north end of Belmont Harbor, CMRC is hosting the sailors for the third year in a row.  This year (weather permitting) the clinic sailors will head out to the lake on the CMRC houseboat for a BBQ dinner, get to meet some of the staff and sailors, and take turns sailing on some of CMRC's Tom28′s, the boats used at most match race events here in Chicago. The CMRC is a new, state-of-the-art facility, host to some of the most competitive match racing regattas in the country and brings in some the best sailors in the world to compete throughout the year.
The participants will also enjoy a casual dinner at the Sailing School and have a chance to sit down and get to know the coaches and each other.